Off-page SEO is the process of improving a website for Google searches using methods that aren't directly related to the webpage. This includes link building, social media engagement, and other activities designed to increase the visibility and authority of a site in Google's search results. Off page SEO is a crucial component of any digital marketing plan because it raises your site's search engine ranking, which can bring more visitors and clients to your company. There are numerous ways to improve your off-page SEO, but some of the most effective ones are:
Link Building: Emerging new links from other high-quality websites to your website is one strategy to increase your off-page SEO. This signals to Google that your website is well-liked and reliable, which could help you move up in their search results. You can build links by guest blogging on other sites, submitting articles to directories, or even just asking people to link back to you if they find your content useful.
Social Media Engagement: Participating in social media is a fantastic strategy to enhance off-page SEO. When you post interesting content or engage with others on social media platforms like Twitter and Facebook, it shows Google that people are talking about your online—which can also help boost your ranking in their search results pages.
What are the strategies of off-page seo for getting business more revenue
Are you looking for ways to improve your off-page SEO and get more business revenue? Here are some strategies that can help:
Create high-quality content. One of the most crucial things you can do to enhance your off-page SEO is this. Creating informative, well-written, and keyword-rich content will help attract links from other websites and give your business more exposure online.
Use social platforms to spread the word. Put it out there! As soon as you've produced quality material, make sure as many people as you can view it. Submit it to article directories, post it in forums and discussion groups relevant to your industry, and share it on social media platforms like Twitter and Facebook. The more places' people see your content, the more likely they are to link to it or share it with others.
Establish connections with influential people in your sector. If you can develop relationships with influential bloggers or other leaders in your industry, their support can go a long way towards boosting both traffic levels. To find potential influencers, try using Google search operators such as "allintitle:" combined with keywords that are related.
For example, if you sell fitness equipment, a search for "allintitle: fitness equipment reviews" should bring up a list of popular blogs that review fitness products. You could then reach out to these bloggers directly and offer them free samples of products in return, they may be willing to feature reviews on their blog or even provide links back to the website. These types of relationships can be extremely beneficial for both parties involved!
How to get more clients with off-page seo
How to use off-page SEO to increase your clientele? Making changes to your website so it's more search-engine-friendly is what off-page SEO is all about. Building high-quality backlinks from other websites is the best approach to do this.
There are several strategies to increase backlinks, but guest blogging is the most successful one. Make sure to include a link to your own website in your author bio whenever you contribute a blog post as a guest to another website. As a result, readers will have the opportunity to visit your website and learn more about what you have to offer.
Participating in online forums and discussion boards relevant to your sector is another excellent approach to gain high-quality backlinks in addition to guest blogging. By providing helpful answers and valuable insights, you can quickly build up a reputation as an expert in your field – which will encourage other users to link to Your website when looking for information on the topic.
Creating quality content should be at the forefront of any off-page SEO strategy with links serving as supplementary means of support for boosting SERP rankings. Link building has become increasingly difficult over time as Google's algorithms have gotten better at detecting low quality or spammy links. However, there are still many ways that webmasters can get their sites linked from other reputable sources. The key is focus on relationship building rather than simply trying mass produce large numbers of links
Some ideas for how webmasters can get more clients with off page SEO:
Create shareable content that others will want to link to – this could be infographics, blog posts or even just images.
Connect with influencers in their industry / niche and try getting them involved somehow (e.g., collaborate on a project).
Get active and regularly discuss relevant websites / forums.
Seek out opportunities mention / feature company name product services popular publications
Does off-page SEO work for local businesses?
There is no doubt that off-page SEO can be extremely effective for local businesses. You can reach a wider audience of potential clients who are especially looking for businesses similar to yours by optimizing your website for local search. Additionally, off-page SEO can support the development of brand recognition and authority, two factors that are critical for any company wanting to flourish online.
However, it's important to keep in mind that off-page SEO is just one piece of the puzzle – your overall marketing strategy should also include other elements such as content marketing, social media marketing, and paid advertising. But if you want to see real results from your efforts, then investing in a comprehensive off-page SEO campaign is definitely worth it!
What resources are available for performing off-page SEO?
The technique of enhancing a website's search engine optimization through activities that take place outside the page is known as off-page SEO. This entails activities like link-building, social media usage, and other marketing campaigns.
Off-page SEO can be assisted by a variety of tools. These include:
Link Building Guides – There are many guides available online that show how to build links effectively. Some good places to start include Moz's Beginner's Guide to Link Building and Backlinko's Ultimate Guide to Link Building.
Social Media Templates – Many social media platforms offer templates or tips on how best to use their platform for promoting content. For example, Twitter has a guide on how businesses can use Twitter effectively, and LinkedIn has a number of articles on using LinkedIn for marketing purposes.
Promotional Tools – There are also many tools available that can help with promotion efforts (both online and offline). For example, BuzzSumo allows users to find the most popular content across all social media platforms, while MailChimp offers email marketing services.
What benefits might off-page SEO provide?
Off-page SEO is the process of enhancing a website's overall authority and link profile in order to improve its search engine rankings. Off-page SEO has various advantages, including:
Search engine ranks improvement – This is one of the key advantages of off-page SEO. You may boost your chances of appearing higher in SERPs for pertinent keywords by constructing links and enhancing the authority of your site.
More traffic – More people will often visit your website as a result of higher search engine results. If you can get your site to rank well for popular keywords, you can expect to see a significant boost in web traffic levels.
Better brand visibility and awareness – Off-page SEO can also help improve brand visibility and awareness online. By getting your site mentioned on high-quality websites and blogs, you'll be able to reach new audiences and introduce them to your products or services.
How to acquire backlinks for SEO purposes
Building backlinks should be your main priority if you're serious about enhancing the search engine optimization (SEO) of your website. Backlinks are incoming links to a website or online page. A link from another website is like a recommendation for your website, to put it another way.
The more backlinks your website has, the higher it will rank in search results pages since search engines consider backlinks to be a sign of your site's popularity and quality (SERPs). Of course, that's not all there is to it – you also need high-quality content if you want people to link to your site in the first place!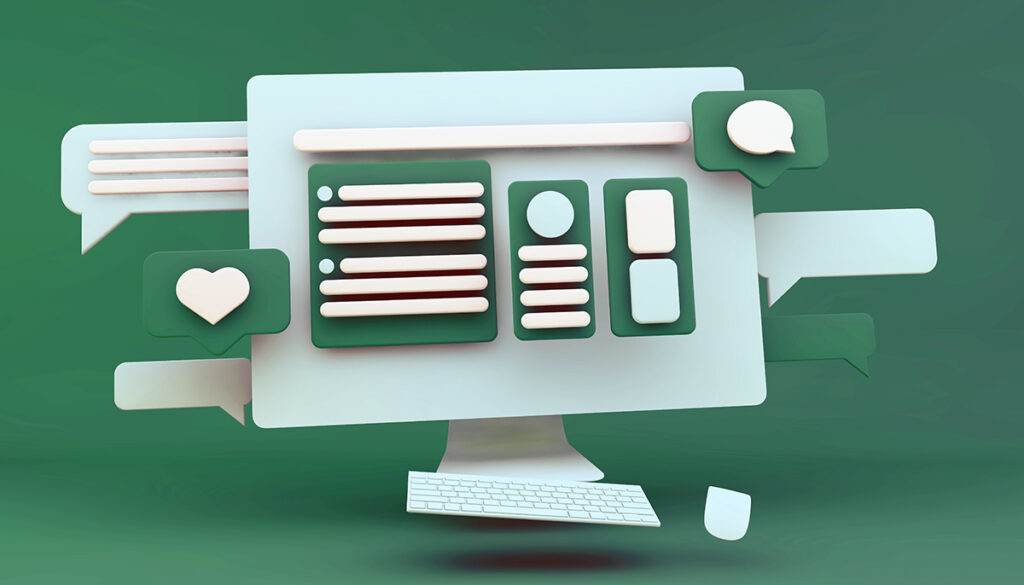 What is the process for creating backlinks then? Here are a few pieces of advice: Speak with influencers and request mentions or shoutouts. This is probably one of the quickest and easiest ways to build high-quality backlinks.
If there are influencers in your niche who regularly talk about topics related to yours, reach out and let them know about your content – chances are they'll be happy to share it with their audience if they think it's valuable. You can also offer guest blog posts on each other's websites.
Just make sure that any articles you write are well-written and informative so that people will actually want to read them! And don't forget social media; sharing links on Twitter, Facebook, Instagram etc., can also help attract attention (and therefore links) from potential new readers or customers. "Obviously, a good idea to create helpful resources such as guides, infographics or templates.
One of the most effective techniques to raise the SEO of your website is to develop a solid backlink profile. Backlinks are essentially links from other websites pointing to your domain. Informing search engines that your website is dependable and trustworthy, they act as a declaration of trust.
There are numerous strategies for creating backlinks, but some are more effective than others. Here are a few tips on how to get high-quality backlinks for your website:
1) Ask influential people to link to your website by contacting them. If you have something newsworthy or interesting on your site, they may be willing to give you a shoutout.
2) Do guest blogging on high-quality sites in your industry. This will give you exposure to new audiences and help you build relationships with other thought leaders in your field. Plus, most guest bloggers are allowed to include at least one link back to their own site in their author bio section.
3) Create helpful resources such as infographics, eBooks, or whitepapers and make sure they're linked from your website. People will naturally want to share these valuable assets, giving you more opportunities for backlinks.
4) Participate in online forums for your sector and, when appropriate, respond to inquiries there. Many times, you can include a link to your website forum signatures or profiles which will lead people back to your site if they find what you've shared be useful.
5) Make use of press releases when announcing new products or company news items; this can also result in some high-quality backlinks.
6) Last but not least – don't forget about good old-fashioned networking! Attend relevant conferences and events where you might be able to mingle with potential partners and get those all-important business cards exchanged.
Off page SEO best practices
Off page SEO is all about making adjustments to your website so that it appears higher in search engine results (SERPs). Off page SEO aids in promoting your website and constructing links that lead back to it, in contrast to on page SEO, which concentrates on improving the content and coding of your website. To improve the ranking of your website, you can use a range of off-page SEO techniques like link building, social media marketing, and directory submission. Link building is perhaps the most important factor in off page SEO, so it's important to focus on this if you want to see the best results.
There are a few things you should keep in mind when link building. Make sure the links you establish are first of all relevant to your website and of excellent quality. Google penalizes sites with low-quality or irrelevant links, so it's important only to build links from reputable sources. Secondly, vary the anchor text of your links – don't use the same keyword or phrase over and over again as this will look unnatural and could get you penalized by Google. A few good quality links are preferable than hundreds of bad quality ones, so try not to overdo link building.
In addition to link-building, social media can also be a great way to promote your website and improve its ranking in SERPs. Ensure that all of your key social media accounts are active (FB, Twitter, Reddit, LN etc.) and post regularly interesting content that will encourage people to follow and visit your site more often. Make sure you take advantage of this by being active on social media since social signals are becoming more significant for search engines when calculating results.
Directory submission can also be a helpful off-page SEO technique. Submitting your site to online directories will help get the backlinks as well as increase visibility for your site. However, do not submit to your directory listings just any old place.
These directories have to be relevant to your niche or industry and have a good reputation themselves otherwise they could do more harm than good. Also, when submitting your site paying for featured or premium listing is generally not worth the money these links are usually no-follow anyway which means they don't really help with your link building efforts or SERP rankings.